| | |
| --- | --- |
| Posted on February 4, 2019 at 11:55 AM | |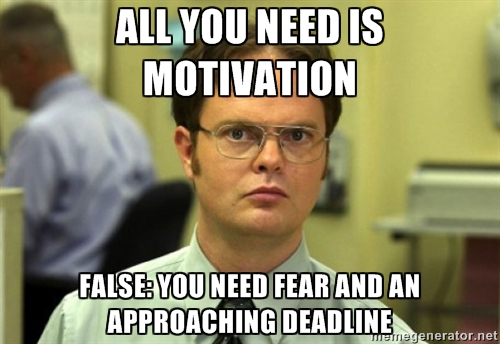 Most of 2018 was spent bouncing from idea to idea. I got things down on paper, but I could never really keep to anything for more than a few weeks. Quite frankly, I didn't want to anyway. I burned myself out. I drove myself into a frenzy that I needed to edit, rewrite, edit some more, and publish two books for 2019, but nothing was ready. And I stalled trying to get things ready and after a certain point, I no longer cared about 2019 publishing.
Instead, I worked on bits of stories in different areas of fantasy. Urban fantasy, historical fantasy, rom-com fantasy, different than young adult stuff. I also worked on a few short stories and applied to (and was accepted) two masters programs for novel writing and if all goes according to plan, I will be starting at Middlesex University in the Fall for the distance learning program. I've been busy with writing, I did take a break from publishing. So where does this leave things?
Most blogs about self-publishing/small time publishing say try to publish once a year (some self-published authors push out 4 books a year and I am left going wtf, who has the time?) But I have nothing ready to publish, unless I dump some barely edited pieces out there. So this leads me into 2019 goals.
Instead of doing six month goals, I'm going to work month by month. I have a series I've been editing and am leaning toward querying small epublishers with it. But in the meantime, I need timeline to stay on track.
Without further ado: February 2019 Goals
Finish the 3rd draft of my WIP The Rose
Find beta readers once the 3rd draft is complete
Work on 6,000 of a new story or an incomplete story from 2018. I started about five different novel ideas and there are a few I would really like to see if I can flesh out. but I don't want to lose focus on the editing, hence only 6,000 words
Read two books off my goodreads TBR pile. This isn't necessarily writing, but I got a lot of books on there outside my normal genres, I think it's time to delve in on some of these for inspiration
Categories: None
/